Owners
Dear Parents,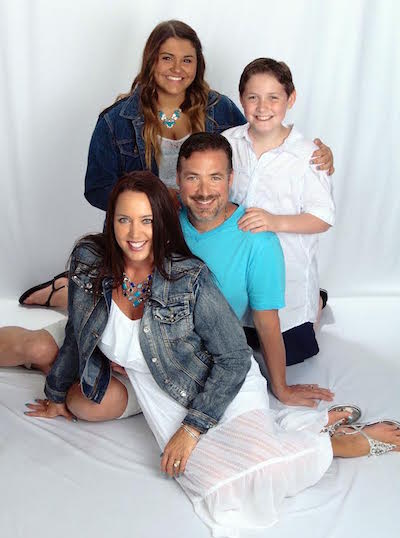 We would like to thank you for your interest in Growing Green Child Development Center. As parents, we understand the importance of finding the highest quality care for our children. The idea to construct our center grew from the experience we had, first hand, as parents with our own children.  We learned the importance of early childhood education and how much learning potential a young mind has.  When we enrolled our son into an early childhood center at two years old, we did it for social reasons, as Lynn had become a stay-at-home mom after years in banking and as a bank manager.  We felt it was extremely important for our son to be surrounded by children his own age that he could interact with.  Over time, we discovered the benefits exceeded much beyond just social.  The ability of a child to develop socially, emotionally, cognitively and physically at a very young age is undeniable.  It is a critical stage of development that should not be overlooked.
Our goal is to provide a safe, healthy and nurturing environment for children to learn and grow.  We have developed what we believe to be one of the healthiest early childhood learning centers in the country.  The effects of invisible hazards on a young child, particularly in enclosed spaces for prolong periods of time, is unfortunately not given much consideration in today's society.  The introduction of chemicals and toxins in everyday products, toys, furniture, food additives and countless pesticides has resulted in significant increases in diseases such as asthma, autism and even cancer.  Young children are much more susceptible, due to a lower a body mass to absorption rate, to these harmful pollutants, though the effects on adults should also never be discounted.
Our mission comes from our heart.  At a young age, I spent countless hours in emergency rooms with severe asthma and was a recipient of weekly allergy shots.  As a young adult, I have experienced cancer and live with a life-long heart condition.  It is our hope that our children's generation will make some changes, and live in environments less susceptible to preventable diseases.   We also hope to promote protection of valuable resources so our children's children will not be denied the use of the Earth's resources as we ourselves have enjoyed.  We have taken significant steps to promote our mission of early childhood education, safety, health, nutrition and sustainability, and hope that you will see the benefits of our actions.  We know there is a learning curve because, we too, are still learning.
As lifelong residents of Kenosha, we have the Kenosha community and its children at heart.  We whole-heartedly believe in the benefits of local ownership and small business.  We encourage you to visit our facility and look forward to meeting you in the near future.
Sincerely,
Todd and Lynn Troha
Owners
Growing Green Child Development Center